On September 27th,2008, the Wild Bunch Car Club made our annual trek to what is billed as the largest one day car show in the world, "Cruisin' for a Cure" in Costa Mesa. With over 3,500 cars it certainly lives up to it's claim. Representing the club were club veterans John, Greg, Dave and Reid along with first time attendees Greg's wife Linda, Rick, Phil, along with girlfriend Brit, and a newcomer, Ray. Welcome Ray!
For the second year in a row, a Wild Bunch member was an award winner. This year's winner was Rick, who received a Cruiser Award from Lucas Oil Products for his 1955 Ford Sedan Delivery. Congratulations Rick!
Greg arrived wearing new wheels and exhaust system, John brought out his C6 Corvette, Phil and his '65 Corvair convertible and Dave, well you just never know what can pop up out of his trunk.
All in all, it was the best trip to CFAC ever! Everyone is already looking forward to next year.......Hope to see you there!

| | |
| --- | --- |
| | |
| Winner of the Lucas Oil Products "Cruiser Award" was Rick with his '55 Ford Sedan Delivery | |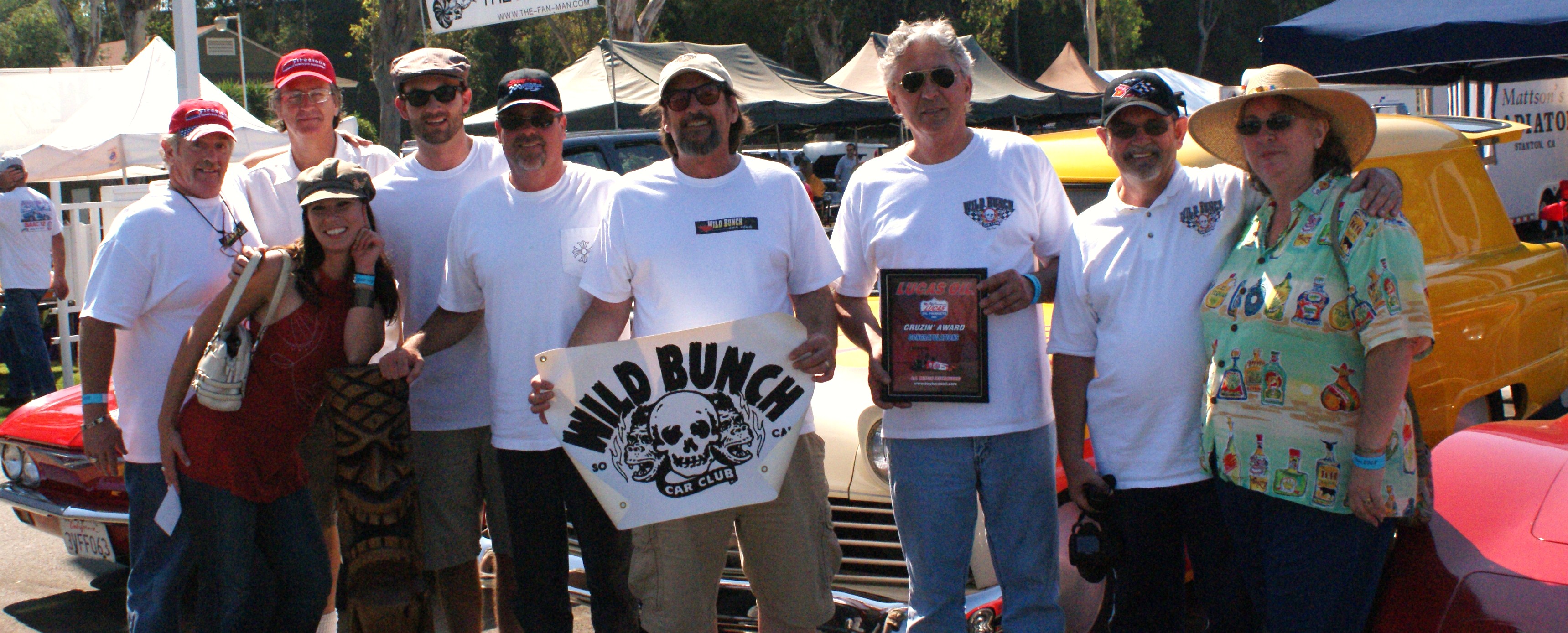 Dave, Ray, Brit, Phil, John, Reid, Rick, Greg & Linda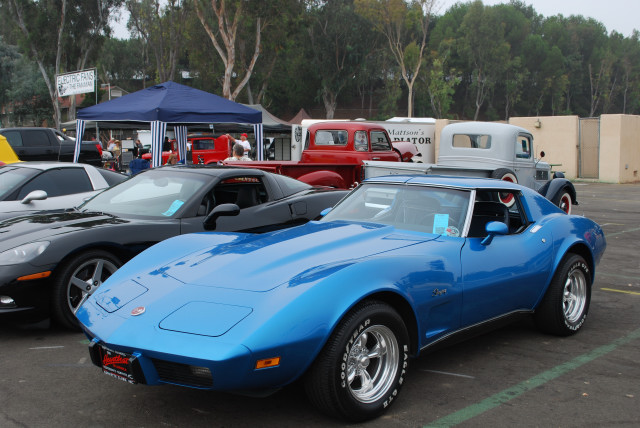 Greg and Linda arrived in their '75 Stingray wearing new Torque Thrust II's and a new sweet sounding exhaust......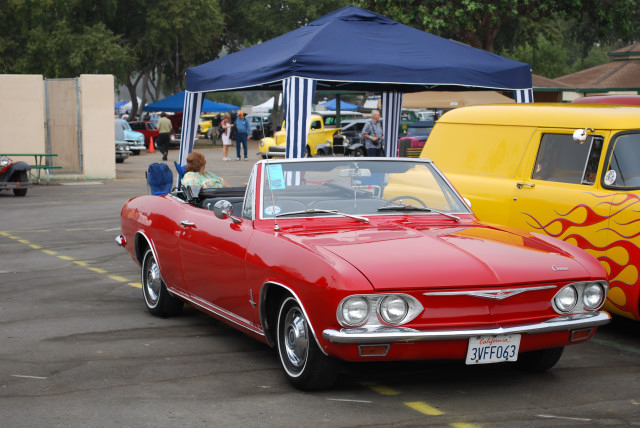 Phil's '65 Corvair was a definite crowd pleaser......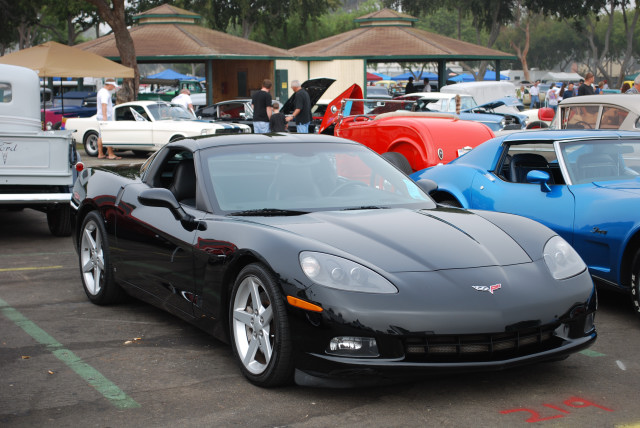 John brought out his C6 while the Shelby receives some updates