Saturday, December 13th, the Mooneyes gang held their Annual Xmas Party at Irwindale Speedway....A full house of cars on display and on the track as well as a full contingent of vendors made it one of the top events of the year.....Thanks to all the Mooneyes crew!!!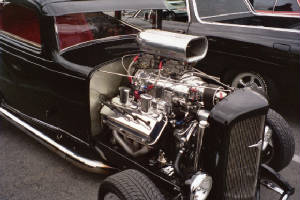 Nice Blown Hemi Coupe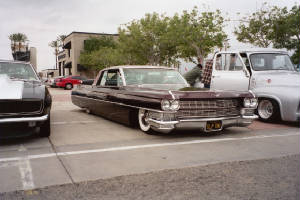 Cool Caddy!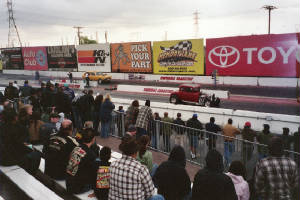 This red Model A coupe lost control and hit the wall just seconds after the picture was taken. What a way to ruin your Saturday!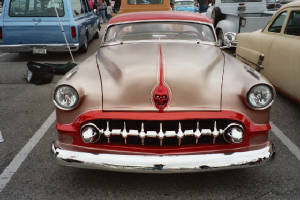 Kool '53!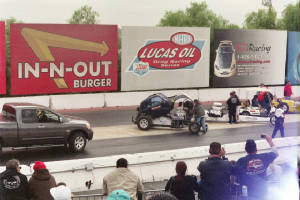 The old Reath Automotive Anglia firing up for the cacklefest.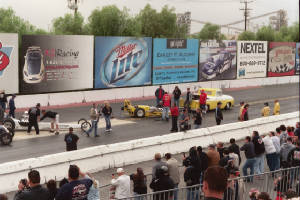 The Nitro brought tears to your eyes...YEA!!!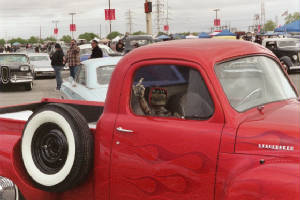 Anorexic rodder.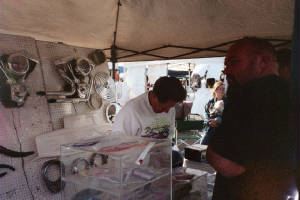 Gene Winfield had a cool collection of vintage and new parts for sale. Even old 45rpm record players for your custom!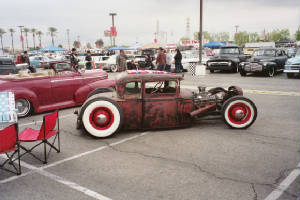 The Websters definition of "rat Rod" has a picture of this coupe.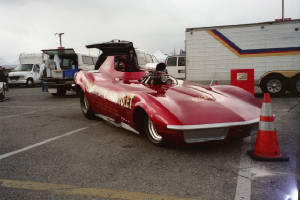 Pat Foster's "Beach City Chevrolet " Corvette funny car from 1970..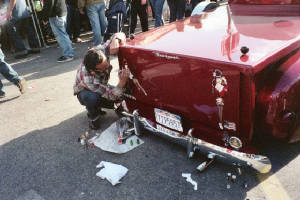 Artists and pinstripers were on hand to customize your ride....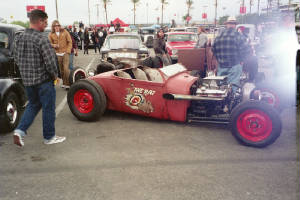 The name says it all...
Smooth........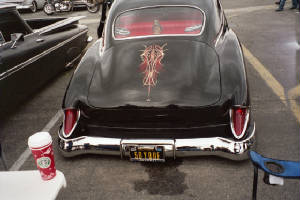 Beautiful custom work on this '50 Chevy....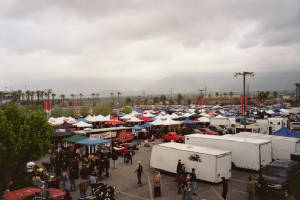 No shortage of vendors here! With everything from hot rod parts, clothing and great food, all the bases were well covered.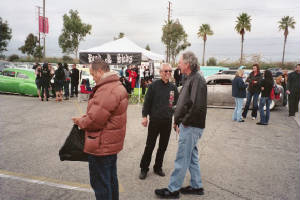 Rick thanking Chico of Mooneyes for another fantastic show.





More to Come!!!